Introduction to Bana Congo Project
History and evolution
- Start in 2012
- Evolution
- Music school
- Actual Bana Congo Project
Testimonials on the Project Bana Congo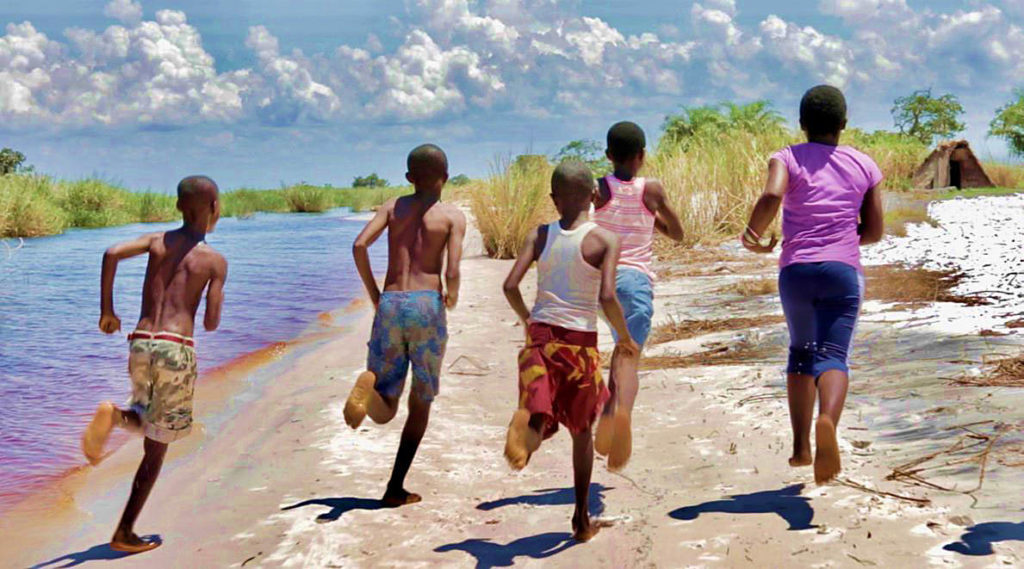 Introduction to Bana Congo Project
"Bana Congo" means "Children of Congo" in Lingala (Bantu language spoken in the Democratic Republic of Congo)
Project Bana Congo is a pedagogical project of music in Nioki supported by the Sodefor company and born from the initiative of Tânia Trindade (trained in piano by the National Conservatory of Music in Lisbon and Professional Engineer at Sodefor). Nioki is a city of 50,000 inhabitants in the province of Mai Ndombe, in the Democratic Republic of Congo.
This Project is free and open to the entire population, however, it started in 2012 with children cured of severe malnutrition, being most of these children orphans.
History and Evolution
Start of the Project in 2012
In 2012, Tânia Trindade, who ran the Nutrition Project at the Sodefor Reference General Hospital in Nioki, faced children who were malnourished and disreputed by local society.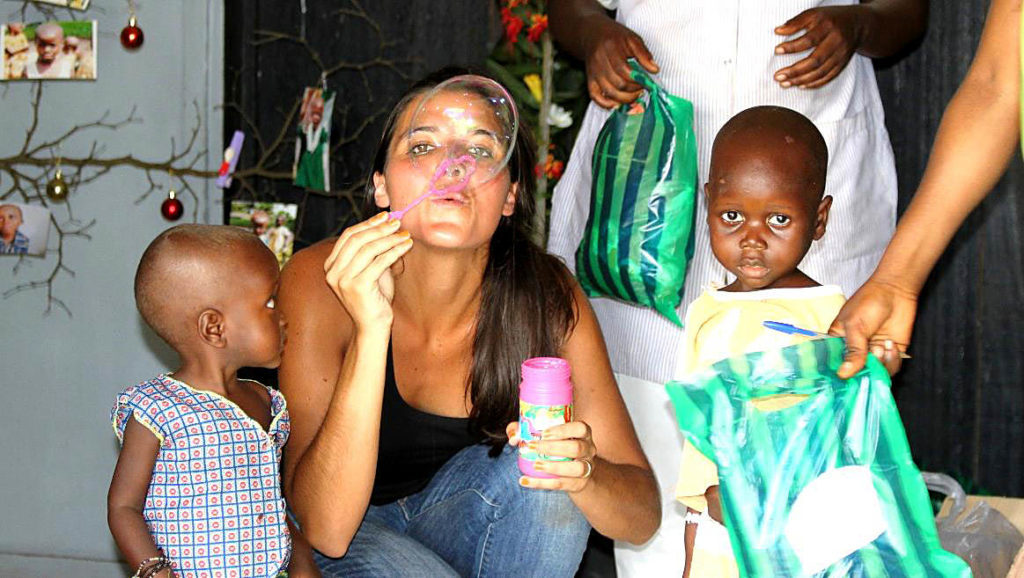 In the DRC, 1 out of 10 children is severely malnourished and 4 out of 10 suffer from chronic malnutrition, corresponding to more than 6 million children (source: UNICEF annual statistics).
A malnourished child is exposed to physical and motor growth delays, but also to an increased risk of mortality, a decrease in immune defenses and in cognitive and learning abilities.
Faced with this reality and within the framework of the Sodefor Nutrition Project, Tânia decided to share her musical knowledge with children in the process of healing, in order to reintegrate them into their social environment, always with the hope of contributing positively to the development of their lives.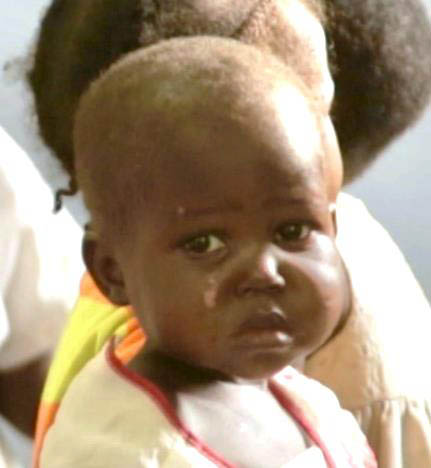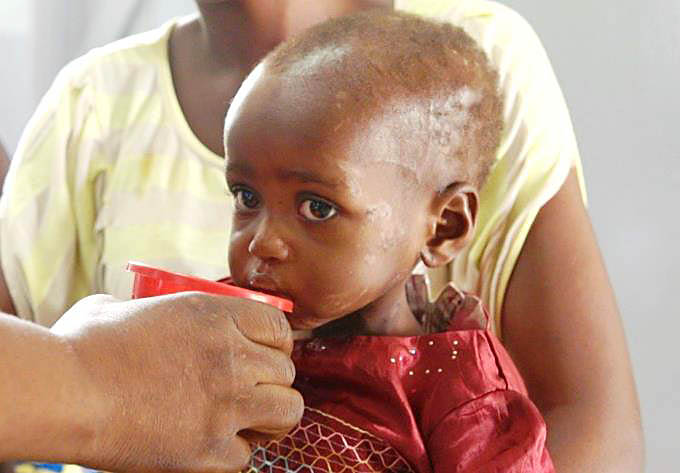 Music has important beneficial effects on the cognitive, emotional, psychological, social and physical development of children and these effects are expected to have a positive influence on their academic outcomes as well as in all aspects of their lives.
The beginning of musical learning by children of the Sodefor Nutrition Project was not easy. They had trouble concentrating and taking interest in new activities. Access to television, radio or other means of communication is almost non-existent in this area. Fortunately, their spirit was open to listening to religious songs sung in the local language which created an opening to other musical traditions.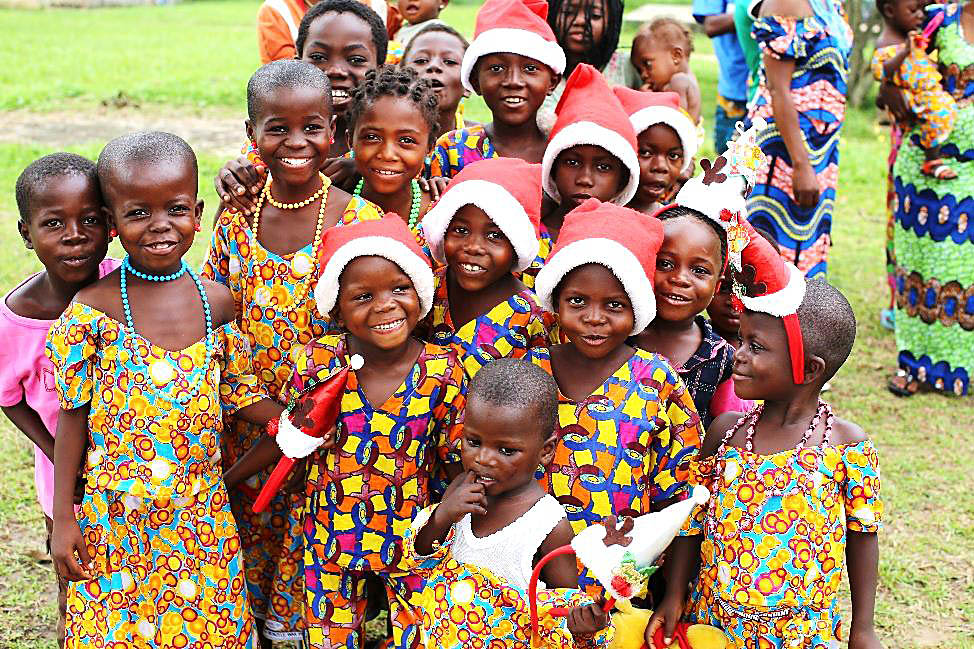 In December 2012, the Bana Congo Project only counted around ten children. Tânia taught them French songs culminating in their first Christmas party for sick children at Sodefor Hospital in Nioki.
Évolution du Projet Bana Congo
Ces enfants se montrent de plus en plus souples et coordonnés et grâce aux nouvelles activités qu'ils ont connu, ils ne se sentent plus isolés et se montrent plutôt heureux de devenir idoles des autres enfants extérieurs au projet.
En 2015, l'information sur Bana Congo se répandit dans la région et les enfants qui souhaitaient intégrer ce groupe était si nombreux que Sodefor a financé la création d'une école de musique gratuite, à l'extérieur de l'Hôpital Général de Référence Sodefor, de Nioki, ouverte à tous les enfants.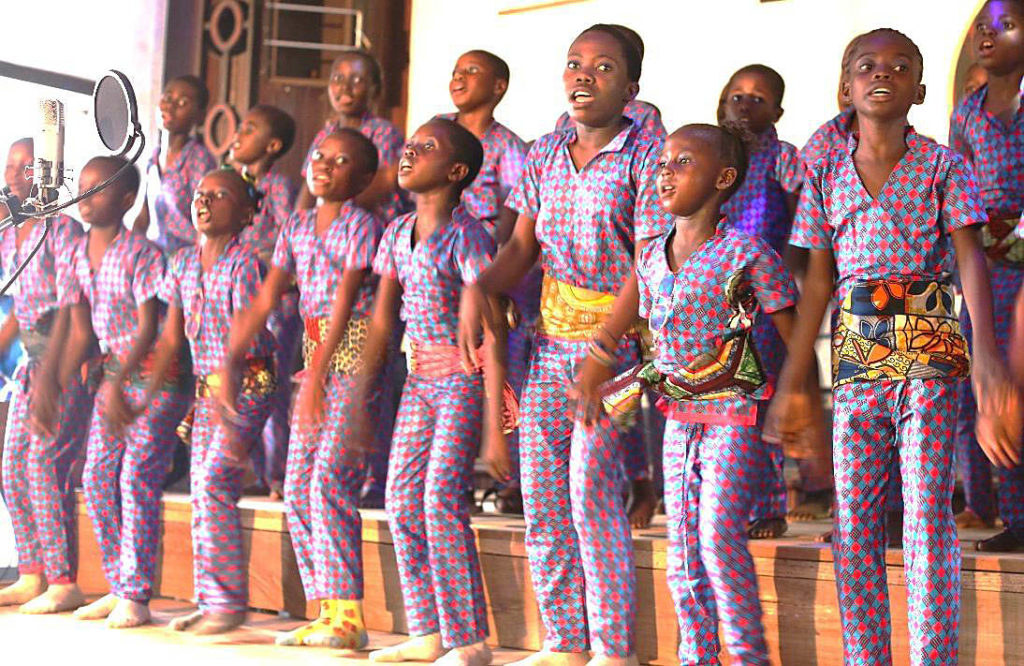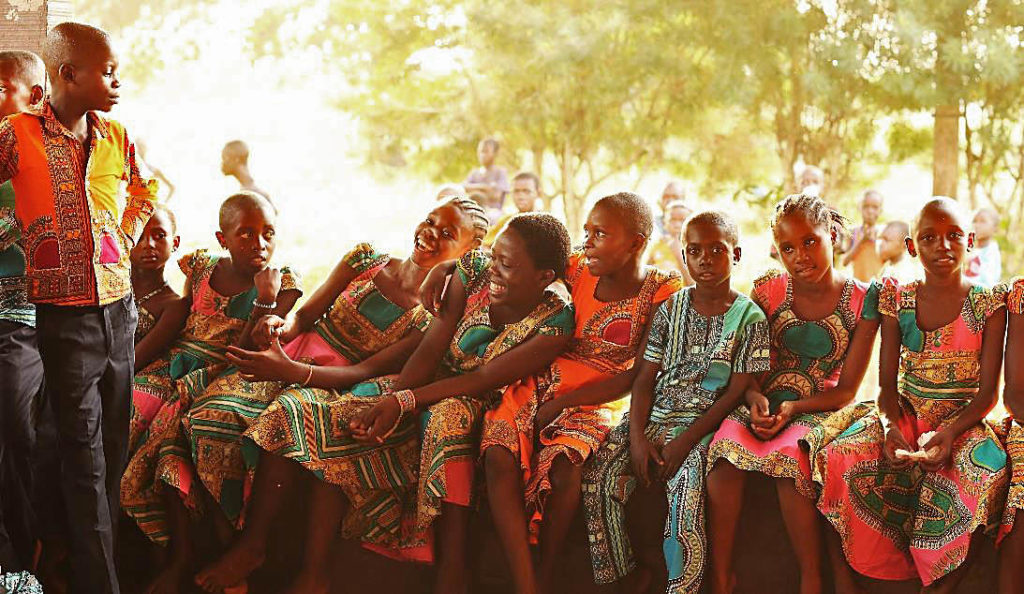 Les enfants venant du Projet de Nutrition Sodefor ont toujours eu priorité d'accès à l'école. L'intégration des enfants orphelins ou ceux des classes sociales les plus défavorisées est aussi prioritaire.
Music School of Bana Congo Project
The teaching of the Music School is based on instrumental courses (piano and guitar), musical training (solfeggio) and ensemble class (choir).
The overall class is a key element that generates incredible enthusiasm, a sense of belonging and unity, while allowing children to achieve a high level of concentration, sociability, civility and pride.
The guitars used by the students at the music school are made locally, by the guitar teacher and supported by Sodefor.
Actual Bana Congo Project
This school contributes not only to the intellectual development of these minors, but also to the evolution of the general mentality of the milieu.
At the beginning of the piano lessons, no girl dared to participate.
Today diversity and equality prevail.
The school of music currently counts with about sixty young people
Sodefor takes care of the studies (school fees, school materials and uniforms) of the most disadvantaged pupils to ensure their proper schooling.
Classes for young teenagers have just been created following the request of some parents and some teachers of secondary schools of Nioki with the aim of occupying and supervising adolescents.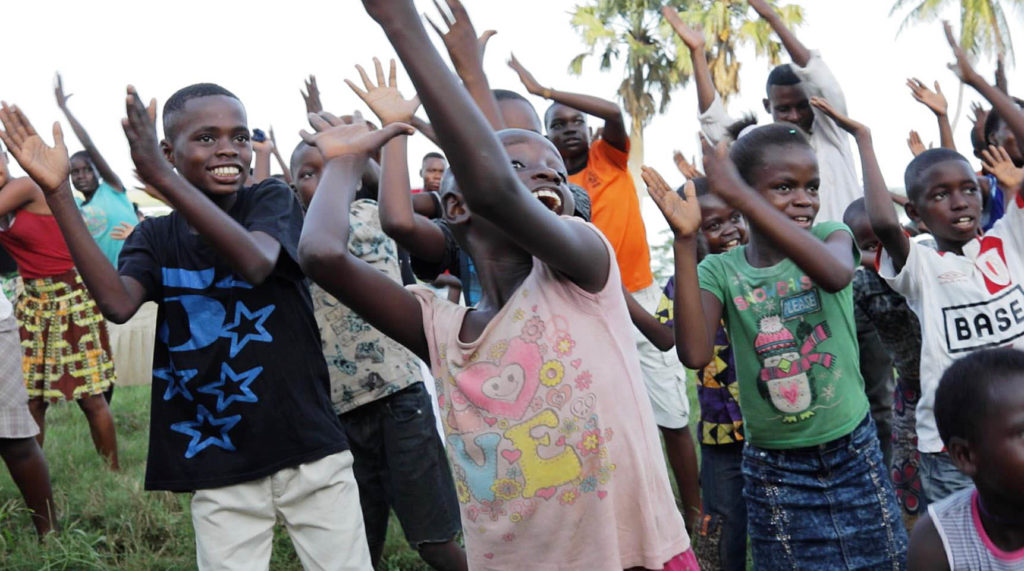 Testimonials on the Project Bana Congo
The Project focuses on the children and young adolescents, but also on their families, offering them opportunities on several levels.
"Here, poverty exists and we parents of disadvantaged families have to work very hard to support our children; However, young people, up to high school, have classes only in the morning and thus find themselves left to themselves for a whole part of the day. Entering the Bana Congo Project makes it possible to occupy them first, to avoid them being dragged on the streets and exposed to violence, drugs, etc."
"Learning music gives hope to these children, opens doors for them to escape an uncertain and violent future; we give them a new chance and we help them to have faith in their future. Moreover, the learning and practice of music allows a global education of values; it teaches rigor, concentration, and accustoms young people to work and make efforts to achieve a goal. Music also allows these children to express themselves, to exist, in a society where they are often underestimated, devalued."
"The Bana Congo Project goes beyond a simple musical apprenticeship. It generates a real sense of unity and an inner fire, a total dedication in a project and trains young musicians who first transformed themselves before transforming their environment too. After a concert of these children, we come out incredibly moved; by their history, by the certainty that their life has completely changed their trajectory, but also by their emotion, the passion they put in their art and that touches the depths of the soul."