With the support of the WWF's Biodiversity and Forest Program, since 2012 SODEFOR has implemented a wide network of two types of nurseries:
School nurseries, which produce fruit-bearing trees which will then be transplanted to their plots.
Community nurseries, which produce woodland trees (Iroko, Padouk, Wenge, Bilinga, etc.) to restore degraded sites.
As of today, more than 20,000 plants have been produced and transplanted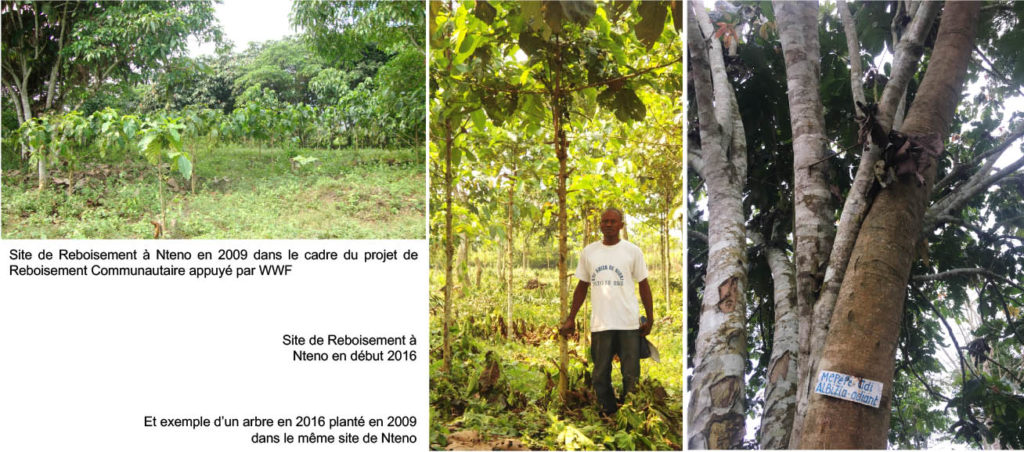 Sodefor has developed and implemented a specific policy for the indigenous populations which aims to preserve their identities while allowing them to participate in the development of their territory.
We worked with the WWF to carry out several studies in the concessions in which these indigenous people live, and action plans were developed.
Many of Sodefor's workers are indigenous, and they hold diverse positions.
Furthermore, Sodefor implements an open recruitment policy that is free from any type of discrimination.
The company also provides free electricity for social measures (for example, eye doctors visiting Nioki, and many other local development operations), as well as water and wood for domestic household use.
Installation of satellite dishes for television access.
Sodefor contributes to the emancipation of women and women's rights (GENDER aspects).
The women who work at Sodefor hold high-responsibility and high-value positions.