Sodefor is aware of its responsibilities in the sustainable management of the natural resources that have been entrusted to it by the Democratic Republic of the Congo, and since its creation, it has voluntarily contributed to local development and the improvement of people's social conditions, including through infrastructure projects:
Schools (primary and secondary)
Health Centers/Dispensaries
Roads and Bridges
Access to pure drinking water
Transport
Environment and social
Health
Education
Miscellaneous
Schools
In addition to the social agreements, from 1997 to today, Sodefor has built more than 60 schools (primary, secondary, and teaching offices) in all the provinces in which it operates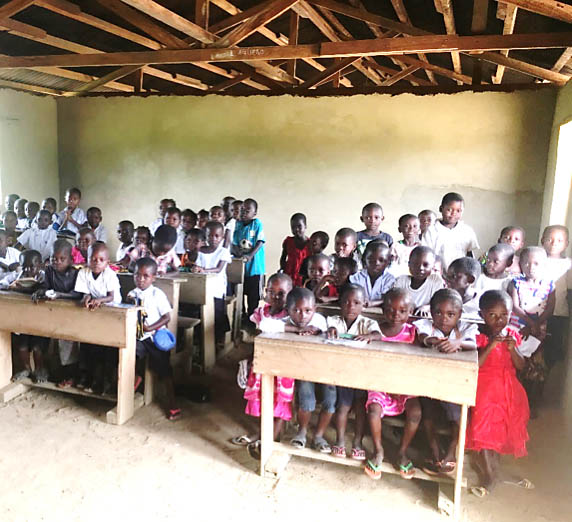 Health Centers
From 2009 to today, in addition to the agreements established in the forestry code, it has built and equipped around 15 health centers distributed throughout the different provinces.
In addition to these 15 health centers, a 100% equipped dispensary has been installed in every logging site, which local populations can access.
Roads
In addition to the roads opened for logging purposes and those built to satisfy the social clause, Sodefor has also built more than 700 km of general public roads outside of its legal obligations.
Bridges
More than 150 bridges have been built and more than 70 have been renovated
Access to pure drinking water
Other infrastructure
Construction and renovation of 4 aircraft runways;
Construction of several markets for the population;
Renovation of several state buildings in every province in which we operate as well as donating wooden furniture;
Construction and maintenance of the Lileko chapel.